Tattoo Numbing Australia
Faster Healing

Hydrate & Protect

Free Shipping Over $100
Regular price
Sale price
$13.00 USD
Unit price
per
Sale
Sold out
Specially formulated with Aloe Vera oil and Vitamin E, our all natural Official Tattoo Numbing After Care Ointment is designed to protect your new tattoo from infection, assist in healing, while moisturizing & soothing the skin, reducing irritation & inflammation. It is a non-greasy / non-creamy formula that goes on easy and provides instant relief. The best we have ever used.
View full details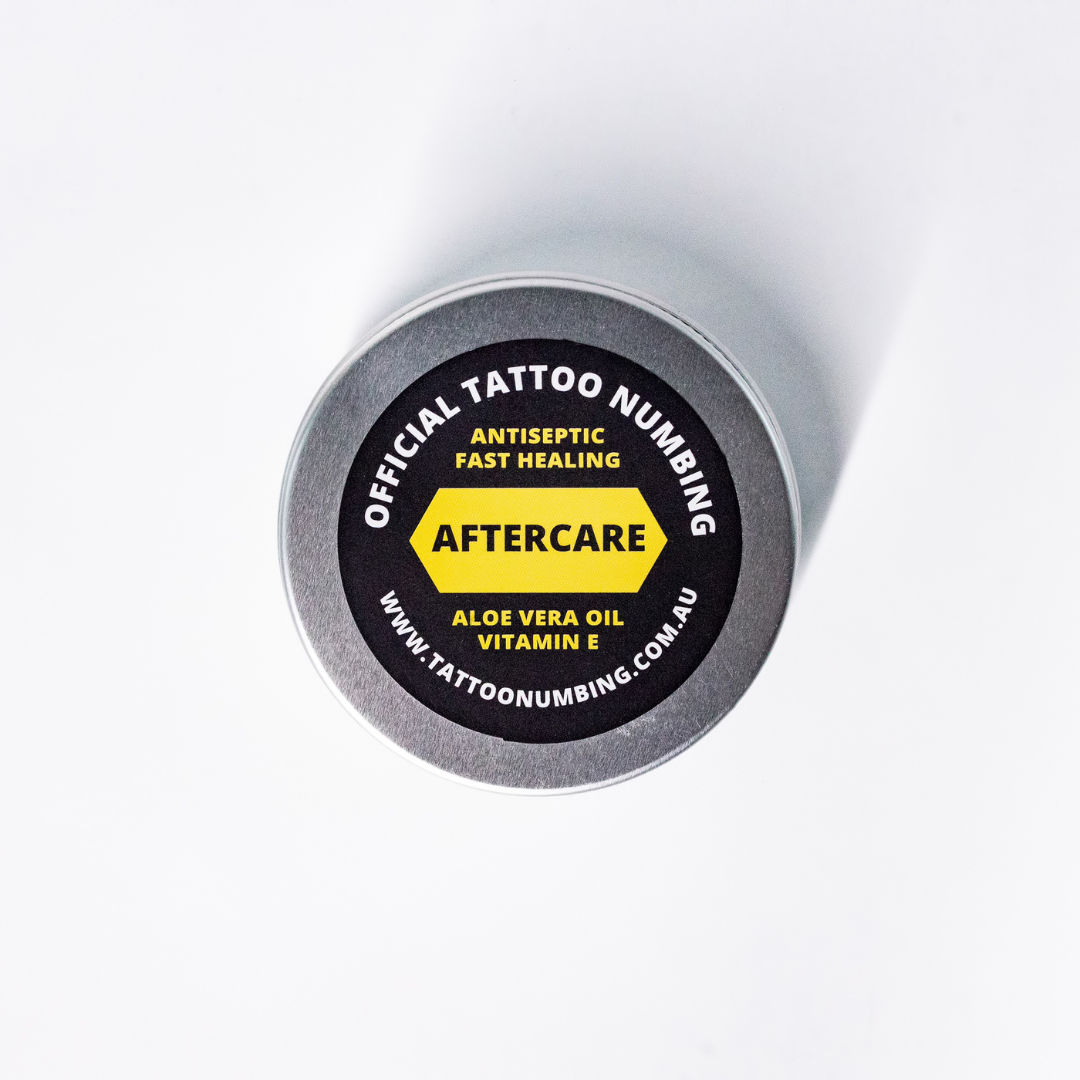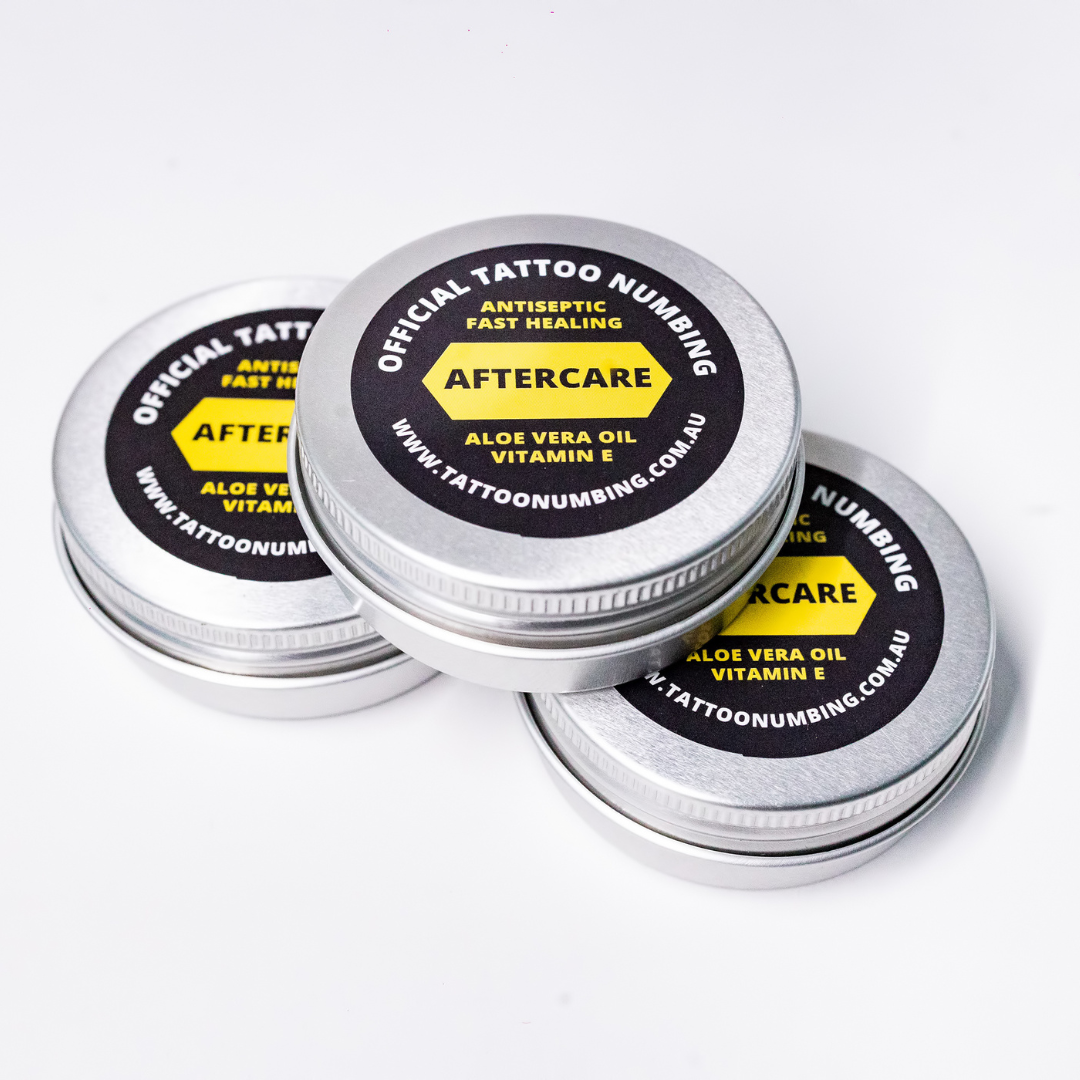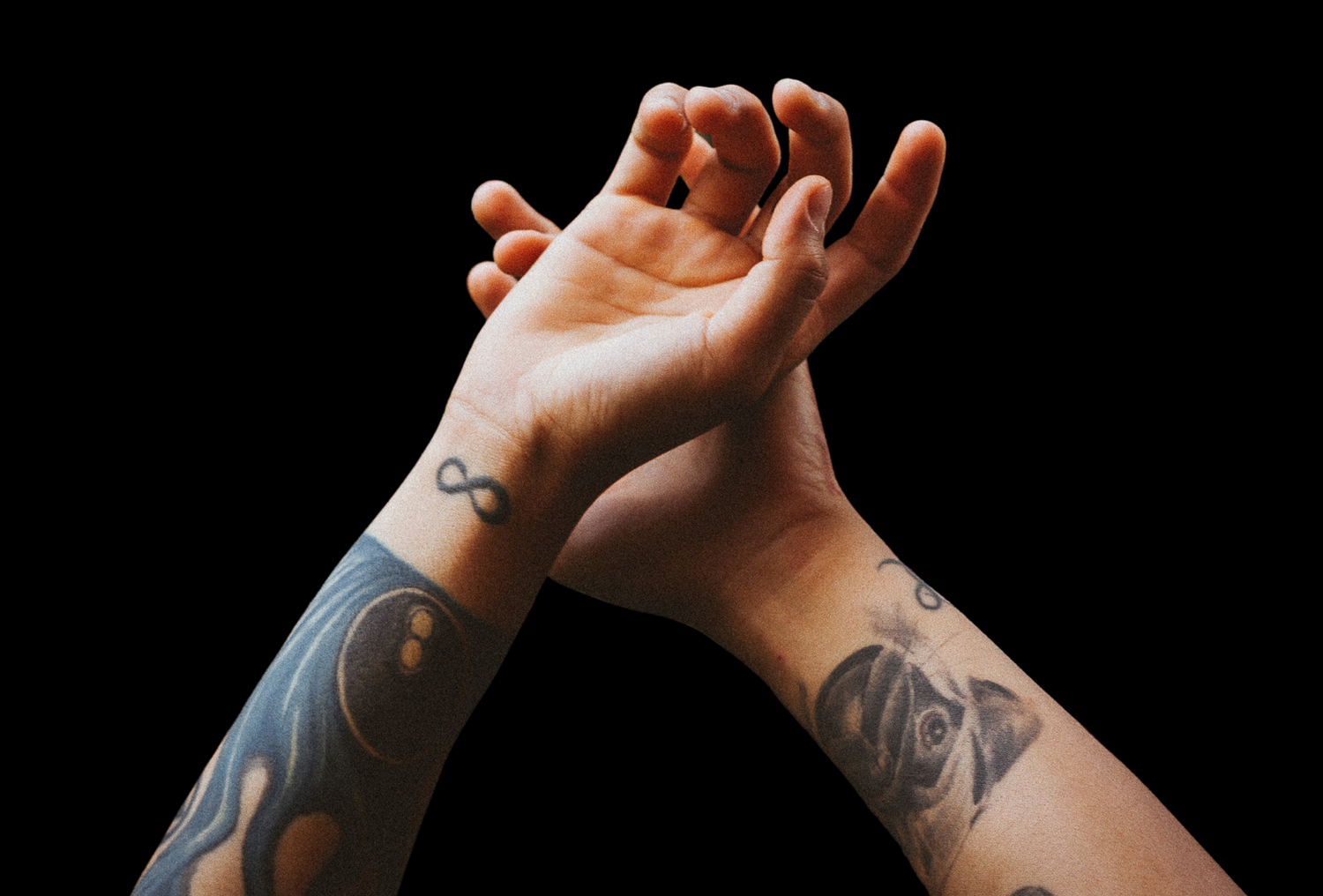 Why use our Gentle Foam Wash?
We strongly believe that the right tattoo aftercare is essential to achieve the best possible tattoo outcome, both in the vibrance and longevity of the tattoo. We can't do anything about the skill of the tattoo artist but we can ensure the best possible environment for your tattoo to heal correctly.
An often-overlooked part of the healing process is the cleaning of your tattoo, almost all soaps and body washes contain artificial colors, perfumes and parabens that can have a negative effect on the tattoo healing process and cause irritation to the broken skin and even cause ink to fall out of your tattoo.
Our tattoo safe foam cleanser is perfect to help keep your fresh ink clean and free of infection without the need to overly rub the broken skin.
We have also found it is the ideal way to prepare your skin prior to applying your numbing cream, removing all grime & skin care products providing a clean slate for maximum penetration of the numbing agents.